Here's how the marketplace works.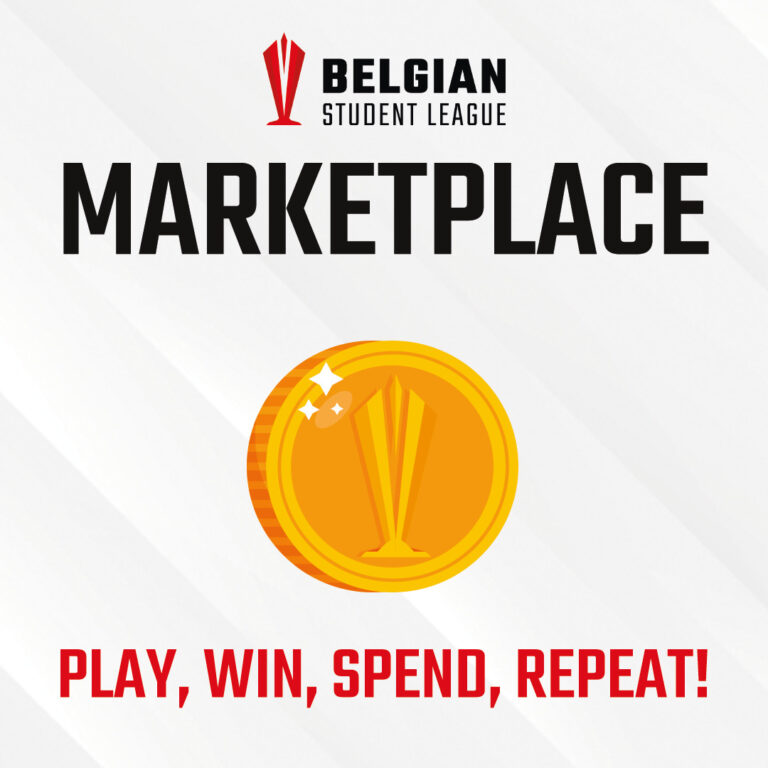 What is the Marketplace? 

We created the marketplace so that anyone can earn something by participating in our tournaments, regardless of their level. The marketplace features a wide variety of products from our partners and more. 
How can you earn coins? 

You can earn coins in several ways, the first way is by participating in the BSL. For each win you get 100 college coins, to spend in the marketplace. 
The easy way to earn coins is, participating in the Tournament Series, these are different tournaments with a wide variety of games. For every time u participate you will be rewarded 100 coins. 
Last but not least are the Student Events, events organized by students in cooperation with the BSL. Depending on the event, you can also earn some coins here and there.
How do you spend your hard earned coins?

Do you host your own student events? 

BSL is willing to guide aspiring student-organisers throughout the setup of their own event and provide some extra's to boost your events! We're talking consultancy, goodies, competitive tournament platform, communication, promotion, …