These Were the BSL Finals: Season 5
These Were the BSL Finals: Season 5
The intense battle of Season 5 came to an end, leaving us with unforgettable memories and a new set of champions. Kinepolis Braine served as the perfect venue for the BSL finals, as we provided breathtaking matches and a beautiful Partner Lounge. Season 5 delivered an unforgettable experience for all.
BSL Partner Lounge
During the exciting battles, visitors could enjoy the BSL Partner Lounge. This space was the perfect place to relax, offering a wide variety of engaging activities for everyone to enjoy, from interactive games to delicious snacks and drinks.
Results
FIFA FINAL | Louis.Cayphas (Cefuc Gaming) vs BigRoen (TM Gaming)
What a closely fought final we had in FIFA this year! Our two participants went head-to-head, battling it out for victory. This intense match reached its climax with a golden goal in the third match of the Finals, ultimately crowning Louis.cayphas from Cefuc Gaming as the series winner!
RL FINAL | VUB Gaming vs UGent Esports
In an epic showdown that was the cherry on top of a fierce rivalry, UGent Esports emerged victorious against VUB Gaming in the thrilling Rocket League Finals of Season 5. The match showcased the exceptional skills and determination of both teams, but it was UGent Esports who ultimately reigned supreme with an impressive series win of 4-1.
LoL FINAL | HE2B – ESI vs EPHEC Esports
Ephec has returned to the pinnacle of success, reclaiming the championship for the fourth consecutive season. Despite HE2B's win in season 4, Ephec has made a resounding comeback, demonstrating exactly why they were once an unstoppable force. They secured a stylish victory in the finals, prevailing with a remarkable 2-0 scoreline.
Pictures
Here are some photo's from the Belgian Student League: Season 5 Finals! For all the pictures you should head over to our album on Facebook.
Aftermovie BSL: Season 5!
The Belgian Student League Finals: Season 5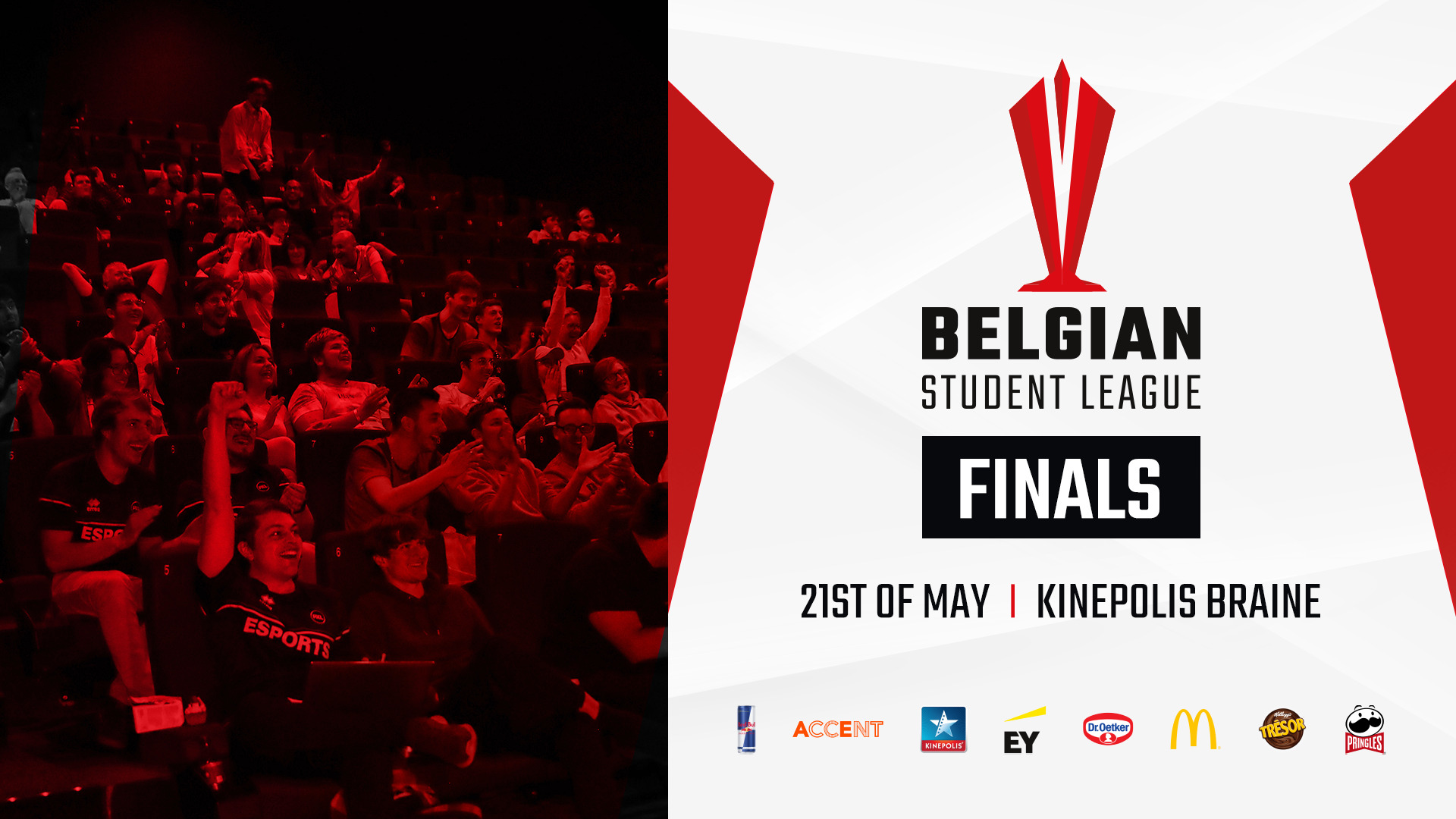 The Belgian Student League Finals
The Belgian Student League is back with another Finals, and it's going to be epic! Don't miss the chance to witness the best collegiate players battle it out for a total prizepool of €8,000 in the thrilling finals of our League of Legends, Rocket League, and FIFA competitions.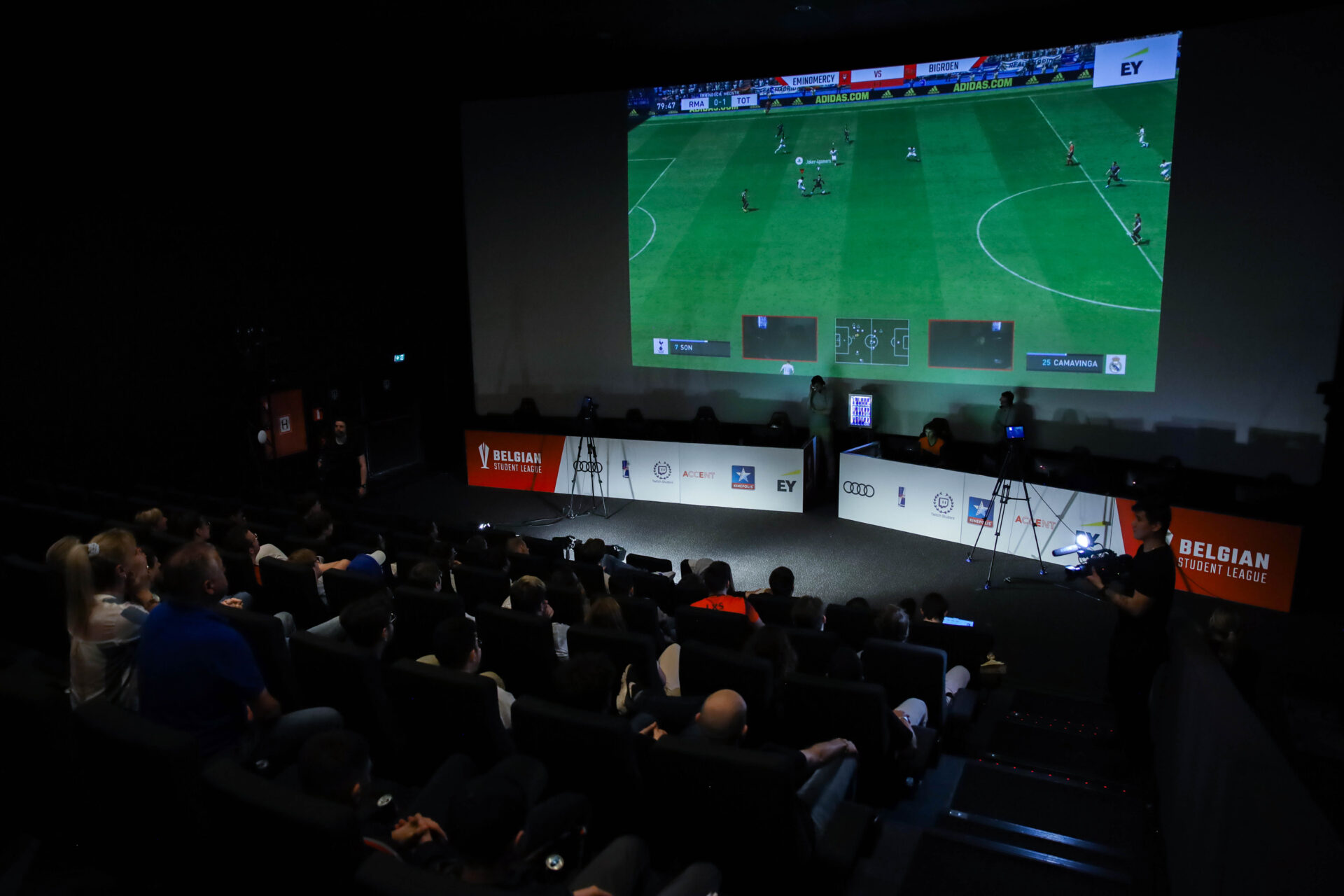 Streams:
If you're not able to make it to the finals, don't worry, you can still join in on the excitement by tuning in to one of our livestreams online, but you will have to make your own popcorn.
[FR] All games – twitch.tv/esportsprime
[NL] Rocket League – twitch.tv/RocketBenelux
[NL] All games – Trésor Chocovore corner – twitch.tv/Abulic
Visitors:
Come support your community or friends while having a chance to win some amazing prizes like a year's worth of Pringles. We have lots of cool things planned, including fun games, delicious snacks, refreshing drinks, and more. And if that's not enough to convince you, maybe our offer of free McDonald's will? 👀