The largest scholastic season to date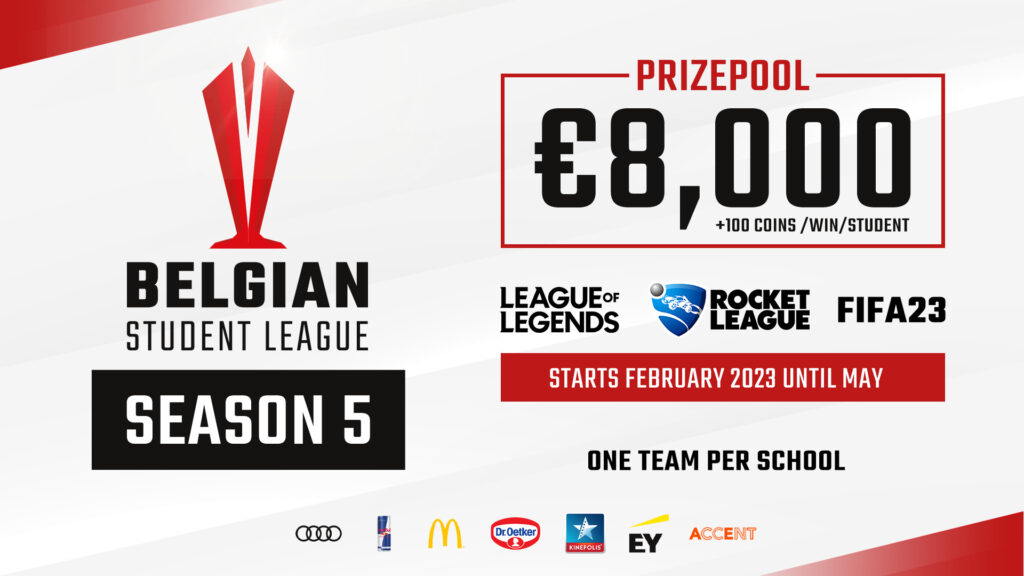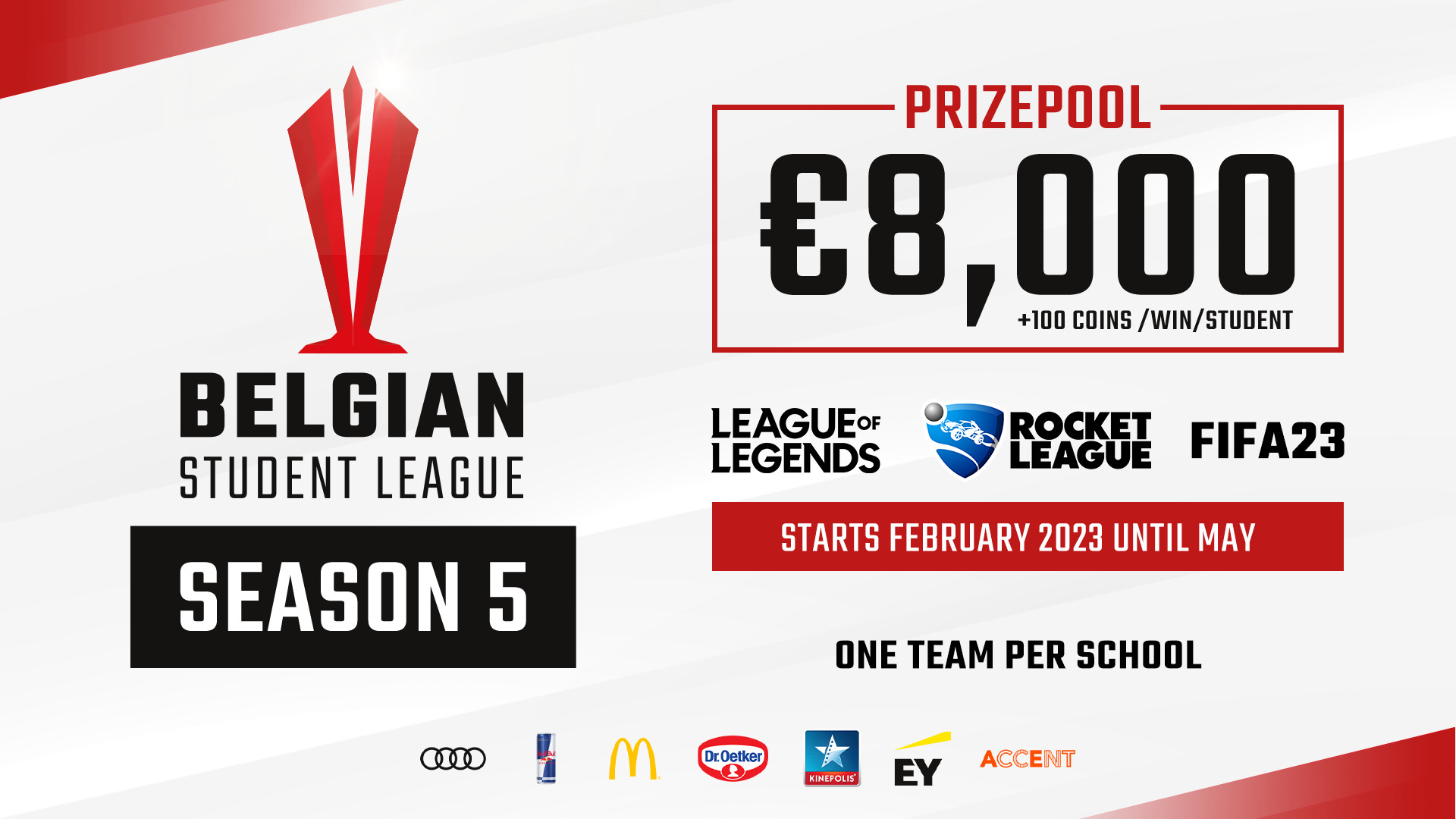 The fifth season of the Belgian Student League is about to begin, and we are overjoyed to embark on this journey once again!  
Our main three games will be League of Legends, Rocket League and Fifa 23.  
Several schools will compete in multiple competitions to take home a big cash prize. Do you think you have what it takes? BRING IT! 
Like last year, the finals will also be played offline. Have you always wanted to play in front of an audience? Grab your chance now! Here is a picture of our last season.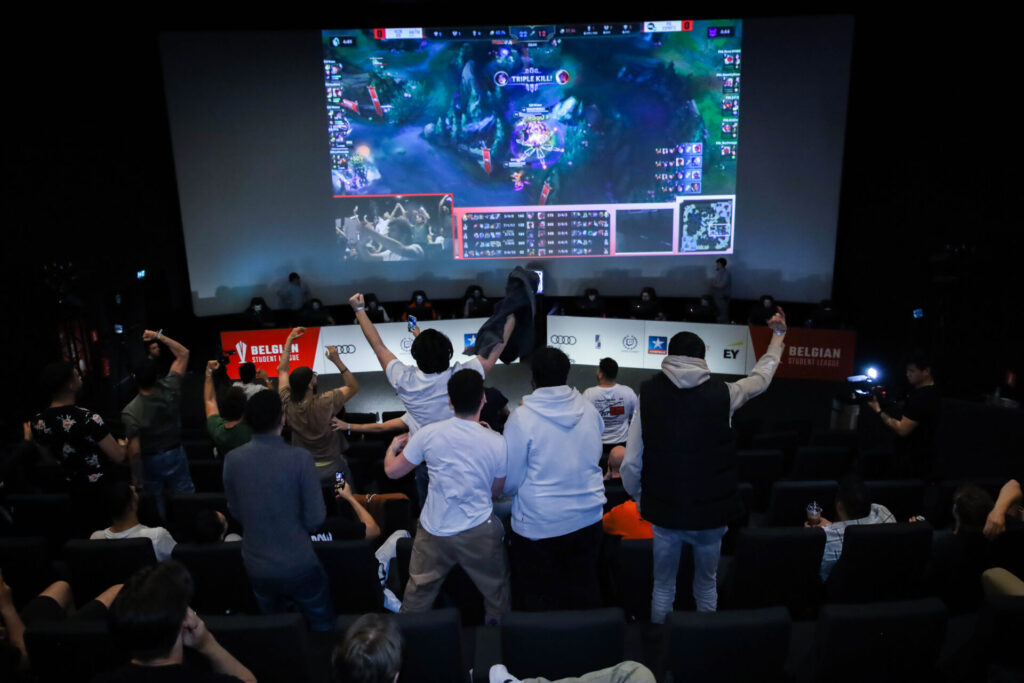 Your path to the European championships for students 
Once again, you can battle for a chance that reaches further than the Benelux. We will send the best League of Legends team to the University Esports Masters. Here they can compete with the best schools in Europe.  
The best Rocket League teams will also be able to attend the University Rocketeers! 
More news on how to qualify for these championships will be announced later throughout the season.  

Here's how it went down in the previous seasons:
Prizepool League of Legends
1. €2000
2. €1250 
3. €750 
4. €500
5. €250
6. €250
*Details on how to qualify will come later.
1. €400
2. €250
3. €150
4. €100
5. €50
6. €50