Meet the teams: Thomas More Gaming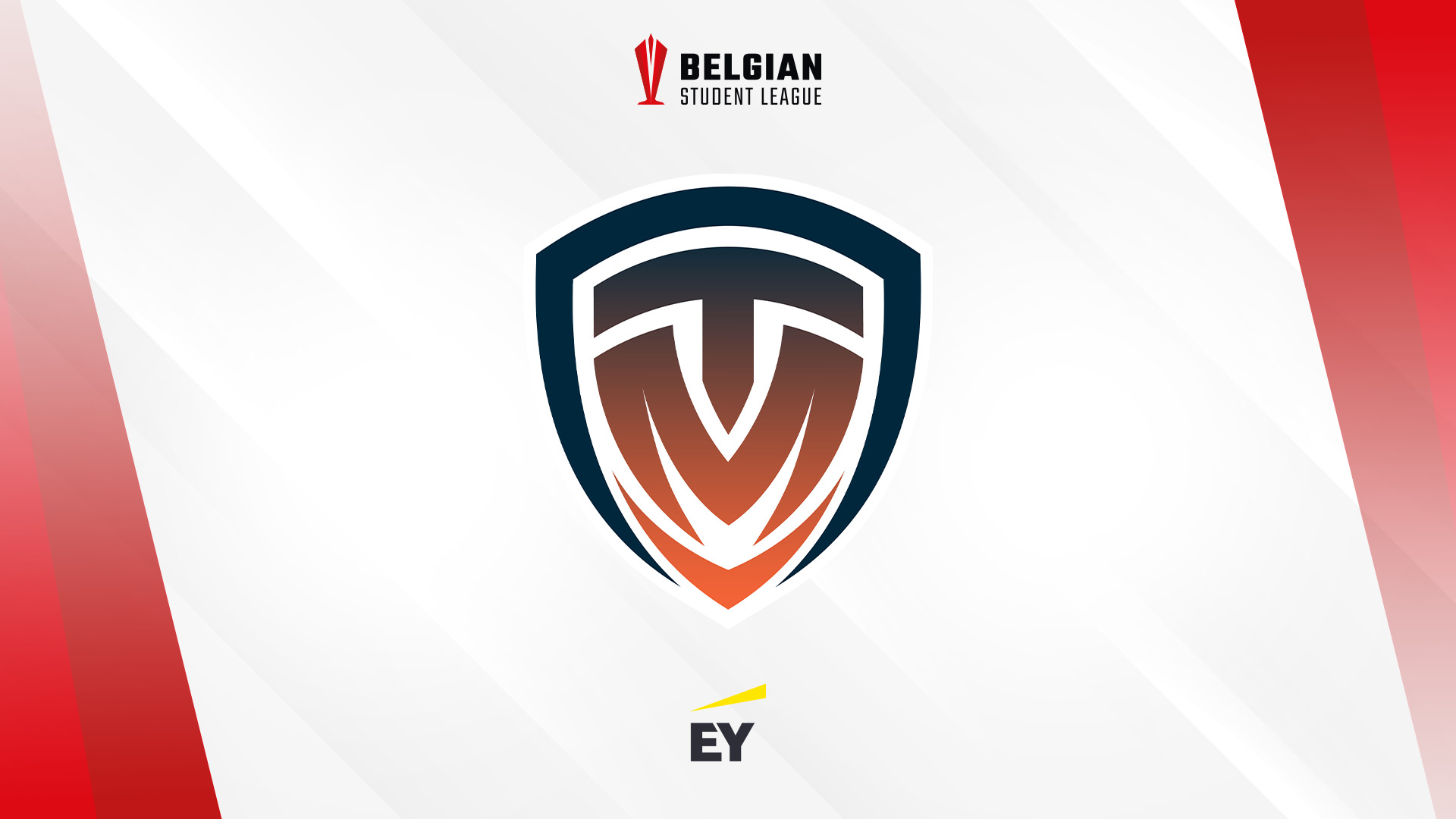 Meet The Teams: Thomas More Gaming
Let's get to know the community behind Thomas More Gaming, following their remarkable achievements  in the highly competitive BSL.
Thomas More Gaming is known for its community. They strive, as TM Gaming as a whole, to provide a place not only for hardcore esports gamers but also for casual gamers. TM Gaming, as a group, goes beyond the purely competitive aspect and aims to inform and provide a space for casual gamers to relax and enjoy a game of Valorant in the evening after a long day of work or studying.
Founding of TM Gaming
The creation of TM Gaming was during the COVID-19 crisis by a student named Hannah. She was a Multimedia and Entertainment Business student at Thomas More and she did an internship at META in Turnhout, the previous name of the company called Unlocked now. One of her internship assignments was to create a gaming community for Thomas More, using Discord as the main source of contact.
Coincidentally, the IT students from Campus Geel were also busy with creating a Discord server for likeminded people that have a passion for gaming wheter they are PC games, console games, or even board games.
Eventually, this Discord server evolved into the official TM Gaming server after some trial and error. It was simply a matter of fitting the right puzzle pieces in the right place. Since then, Thomas More Gaming has been providing a space for the gamers within the school community.
Currently, the Discord has over 587 members, including students, teachers, and guest accounts. However, they aim to further expand their community, as there are still campuses where they have little to no representation. That's one of the downsides of having such a large university.
Core Values of TM Gaming
Thomas More Gaming has two core values. Firstly, they prioritize having fun. After all, gaming is ultimately about escaping reality and enjoying oneself with friends. This applies not only to casual gamers but also to the competitive aspect of TM Gaming. They believe
that having fun is more important than winning.
Secondly, the organization strongly emphasizes personal growth for its players, as well as for the community as a whole. One example of community growth is through trial and error, which is why our GameFestLAN event served as a good example. The event was highly enjoyable and successful, but there is always room for improvement.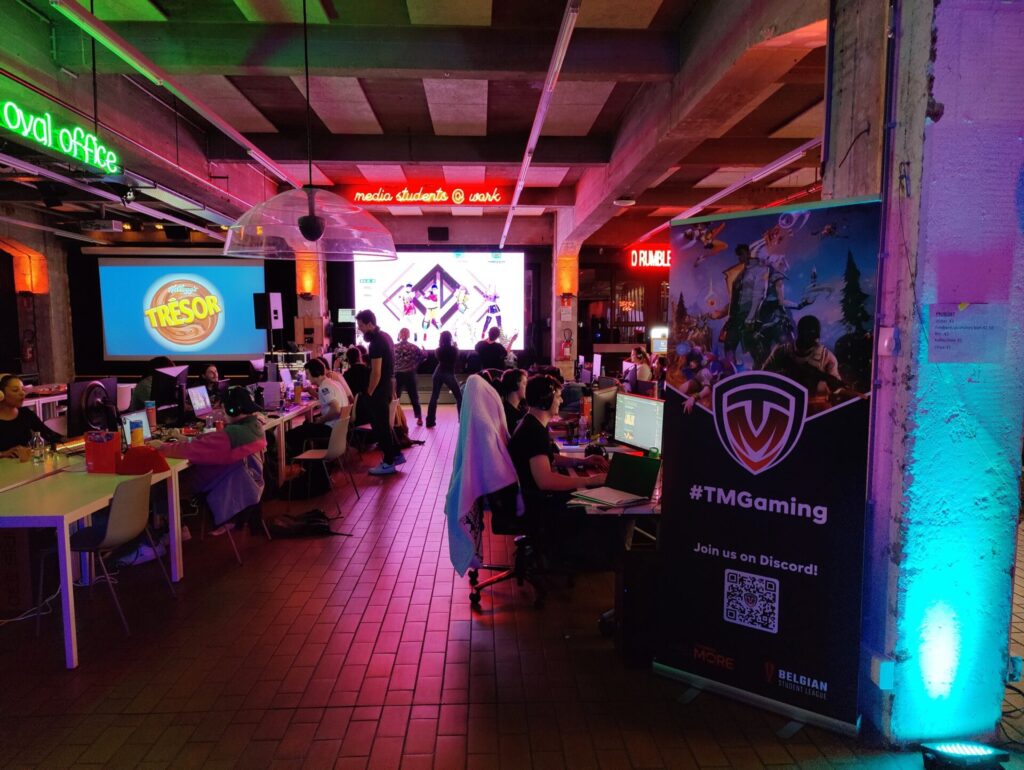 BSL Season 5
Thomas More Gaming had a great year in the Belgian Student League: Season 5. They competed in two of the three games and performed really well, exceeding the expectations of multiple teams.
FIFA
Rune "BigRoen" Gaudaen is the FIFA player for Thomas More Gaming. This year, he had a very close final against Louis "TheRed28" Cayphas. Both players went head-to-head, battling it out for victory. Unfortunately, this intense match did not have a happy ending for BigRoen as TheRed28 scored the Golden Goal in overtime of game 3. Hopefully we can see BigRoen come back stronger from this defeat in the next season of the BSL, but that is still TBD.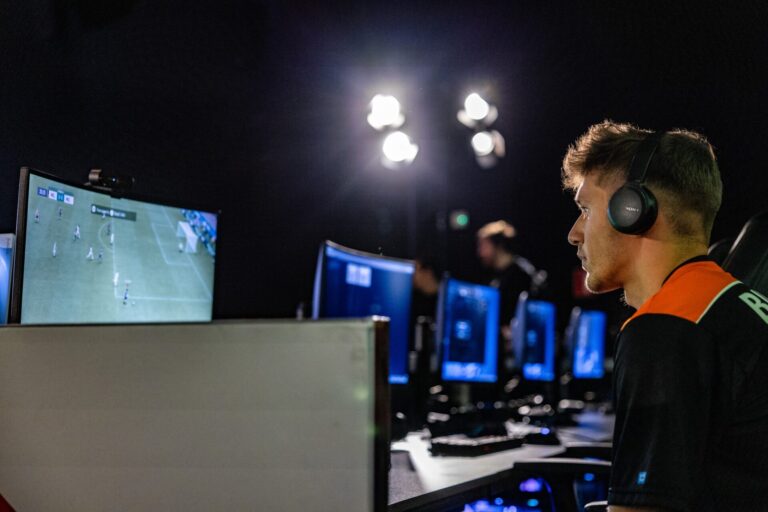 RL
The Rocket League team from TM Gaming has expanded, adding three extra players. The previous team performed exceptionally well last season, and they have continued to surprise many people this year as well by finishing in the top 8 in the BSL: Season 5. However, they will pass the torch to the new generation in the upcoming season. Let's see what these young talented players have in store for us.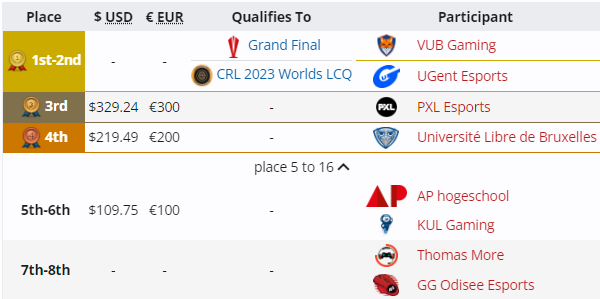 Future of TM Gaming 
For the next season they will be focusing on trying to get a LoL team together. They already have a coach, now they need 5 players.
Esports on a European level 
That is the responsibility of the team coach for each competition. If they think that their team is ready to compete on an international level, then nobody is going to stop them. Thomas More Gaming will try to assist them in any way possible to help them grow, and who knows what can happen? If you don't try, you'll never know if it can succeed.