The Belgian Student League Finals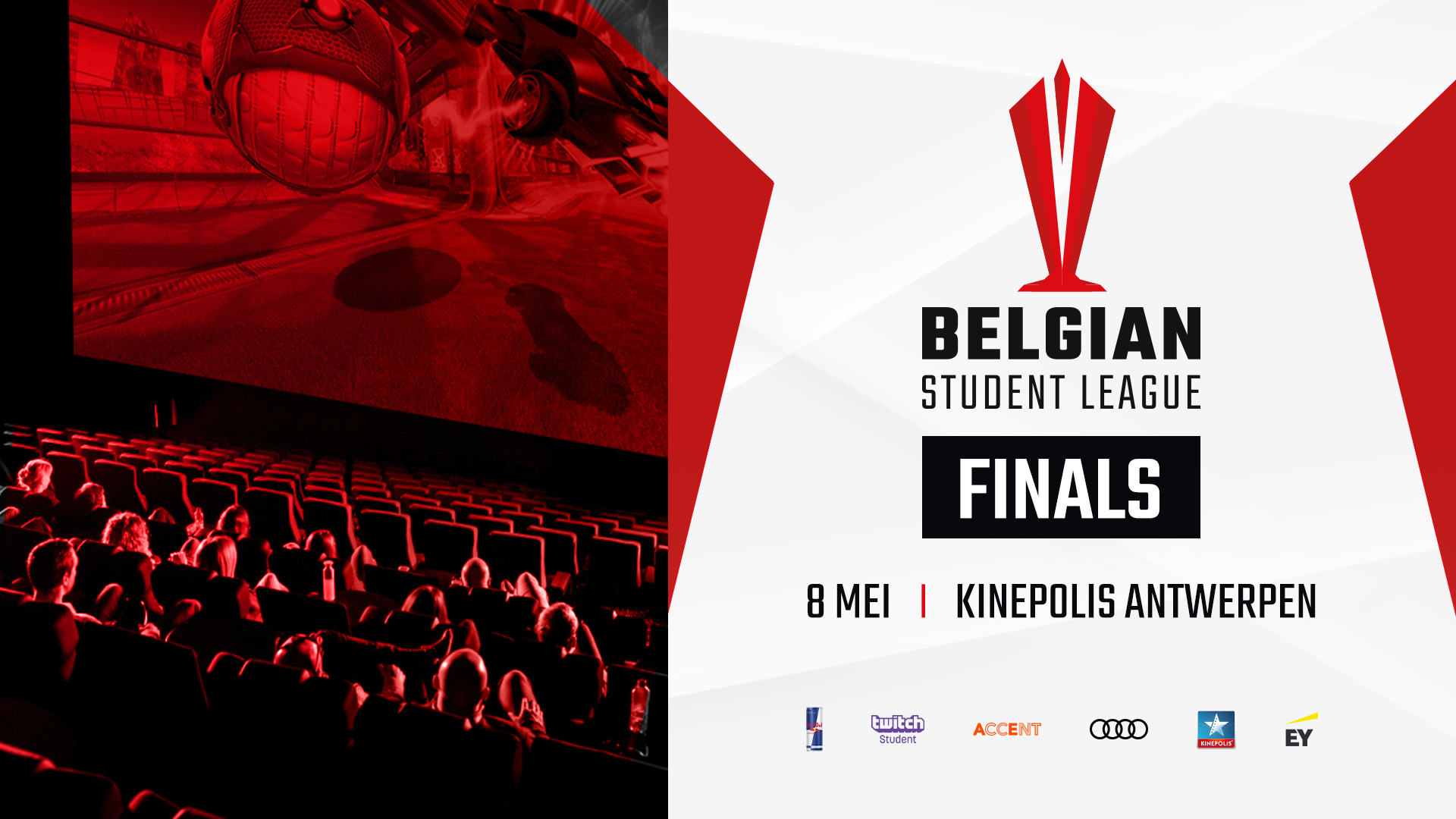 On 8 May the finals of the Belgian Student League will take place at Kinepolis Antwerp.
The fourth season of the Belgian Student League is coming to an end. The finalists have been decided and the teams and players are getting ready for the final battles in Rocket League, League of Legends and FIFA. And you can be there to cheer them on!
The six finalists have come a very long way to qualify for the finals. On 8 May the teams will give everything they have for a chance to be crowned Belgian Student League champions.
What? Where? When?
• 8 May 2022
• Kinepolis Antwerp
• Doors open at 13h00 (Free entry)
• A combined prize pool of €8,000
• Snacks, drinks and entertainment

• Rocket League: VUB Gaming vs UGent Esports
• League of Legends: HE2B vs PXL Esports
• FIFA: EminoMercy (VUB Gaming) vs BigRoen (Thomas More)
On 8 May the Belgian Student League finals will be held at Kinepolis Antwerp, to showcase student esports in the best possible way. In other words, the sound will ring in your ear, the drama will bounce off the big screen and the games will blow up in your face! You simply have to be there!
You can't be there on 8 May? No need to panic! The finals will be streamed live on Esportsprime's Twitch channel, so you can watch the excitement from behind your screen while enjoying some crisps and a drink.
What else is there to do?
Of course, you can enjoy the exciting finals between our country's best student teams in Rocket League, FIFA and League of Legends. That's reason enough to come to Antwerp! They will compete for a total prize pool of €8,000!
We will also provide lots of fun activities. You are welcome to play a game yourself, experience other gaming activities, or just have a drink and a snack! In the video below, you can see how we the finals were in previous years. This year it's going to be bigger, better and even more exciting!
In short, it's going to be an amazing day full of gaming and esports! Come celebrate with us on 8 May! See you then!