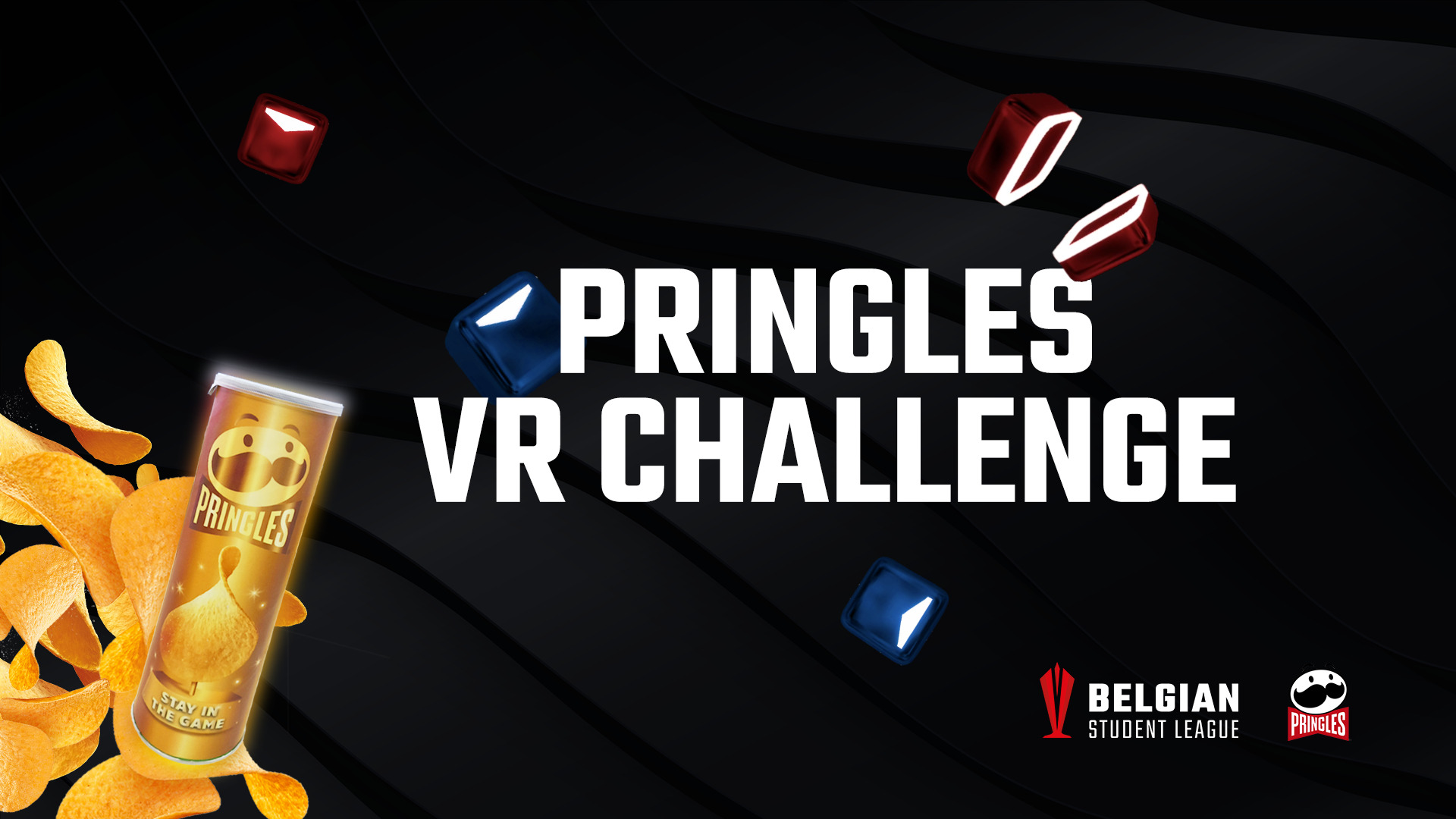 The Belgian Student League is passionate about organizing tournaments for students at student events. Therefore, we have planned the Pringles Golden Can Challenge, a virtual reality rhythm game competition in Beat Saber. This will be held at Student Events hosted by esports communities. The students will compete to earn the highest score and claim the prestigious Golden Can from Pringles 
Beat Saber is a popular virtual reality game that requires players to slash their way through incoming blocks using dual light sabers. The game has taken the VR world by storm, with millions of players logging in to challenge themselves and compete against others. In the Pringles VR Challenge, they will be putting their skills to the test, with the objective of getting the highest score possible.
The competition is a great opportunity for the participating communities to showcase their skills and prove their mastery of Beat Saber. The Pringles VR Challenge promises to be a memorable event filled with excitement, and hopefully high-level gaming.  
Four places have been confirmed already, but there is room for more events. Would your esports community be interested in hosting a student event where one student has a chance to claim the Pringles Golden Can as the prize? Please reach out to us!
Prizes:
Pringles beanbag
Pringles hoodie
Pringles products
Pringles Golden Can
This event will be held at:
iLan 24/25/26 February 
6 Hour Run Bruges 8 March
Gamefest 17/18 March
Thermilan 23/24 March
TBA