Pringles: Stay in the Game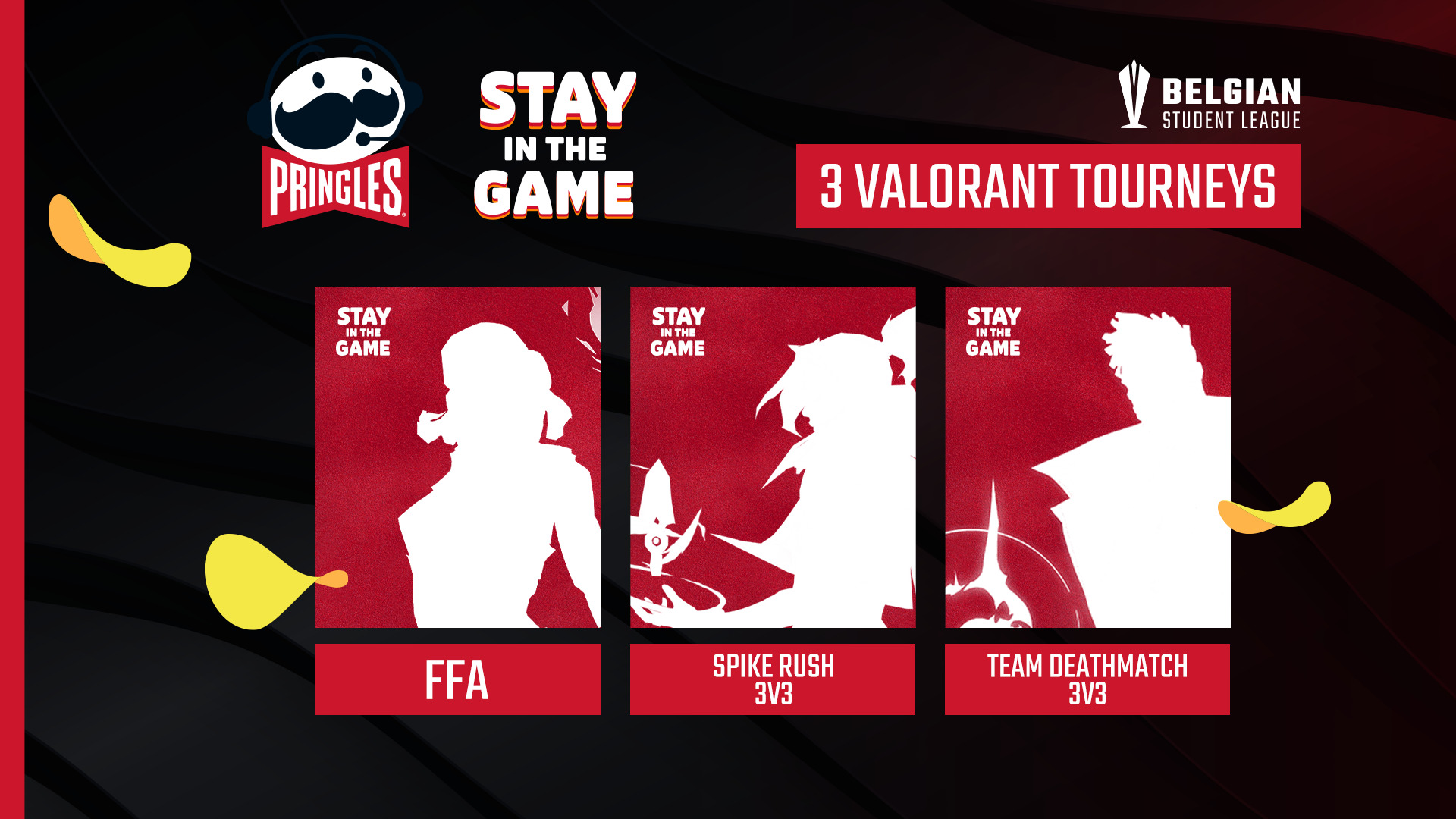 Pringles Stay in the game
Dear students, it's time to stay in the game and enjoy yourself with some Valorant during your summer break! We've got three different tournaments lined up for you with a lot of different prizes to be won!
Team Deathmatch Tournament (3V3)
Date: 21 Aug
The first tournament will be in the new game mode TDM. This new mode is very popular among the Valorant community, whether to relax and have fun or to simply warm up their aim for some ranked matches. We think this is a perfect way to kick off the Stay in the Game tournaments. Click here to sign up.
Spike Rush (3V3)
Date: 28 Aug
Next up is the exciting Spike Rush 3V3 Tournament! This game mode offers a more laid-back and enjoyable experience, focusing on quickly planting the spike while following some unique and engaging rules. Click here to sign up
The Core (FFA)
Date: 4 Sept
The final piece of the Stay in the Game concept is a Free-for-all battle, so get ready to put your aiming skills to the test. This is your chance to prove that you have what it takes to be the best in the game because it's you against the rest. Click
here
to sign up.
Prizes awarded during the Stay in the Game challenge:
A total of 300 Euro worth of Valorant Points 
College Coins 
Pringles products