Prepare for the Red Bull Campus Clutch with our Valorant Warm Ups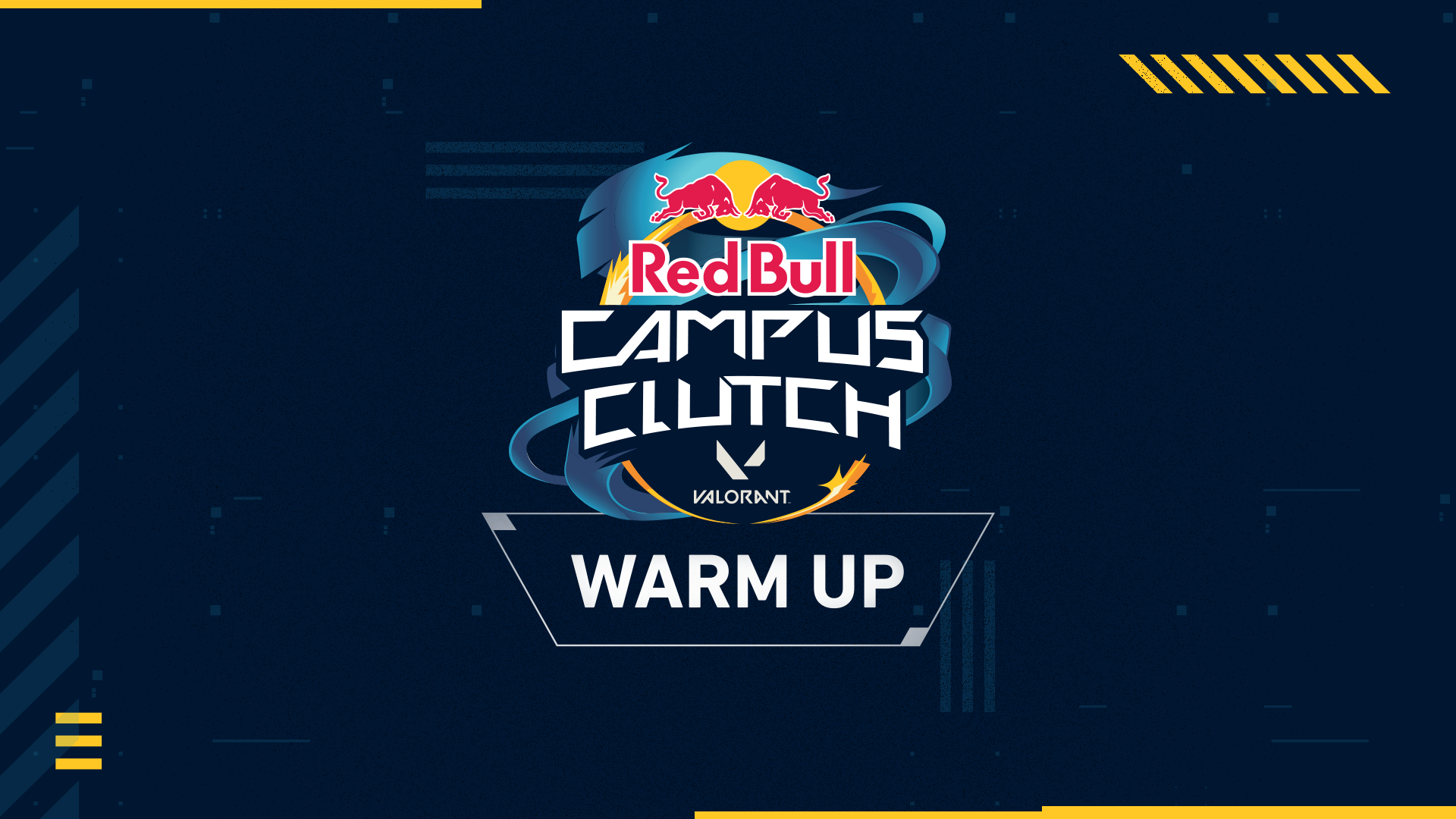 Get your team ready for the big leagues
In March and April our partner Red Bull is organizing the Belgian qualifiers for the Red Bull Campus Clutch, a worldwide Valorant tournament, exclusively for college students.
To get you and your team ready, the Belgian College League has created a couple of warm-up tournaments. That way you can practice before you step into the Red Bull Campus Clutch qualifiers and maybe even win a nice prize along the way.
When?
Warm-up 1: 03/03, sign up here
Warm-up 2: 26/03, sign up here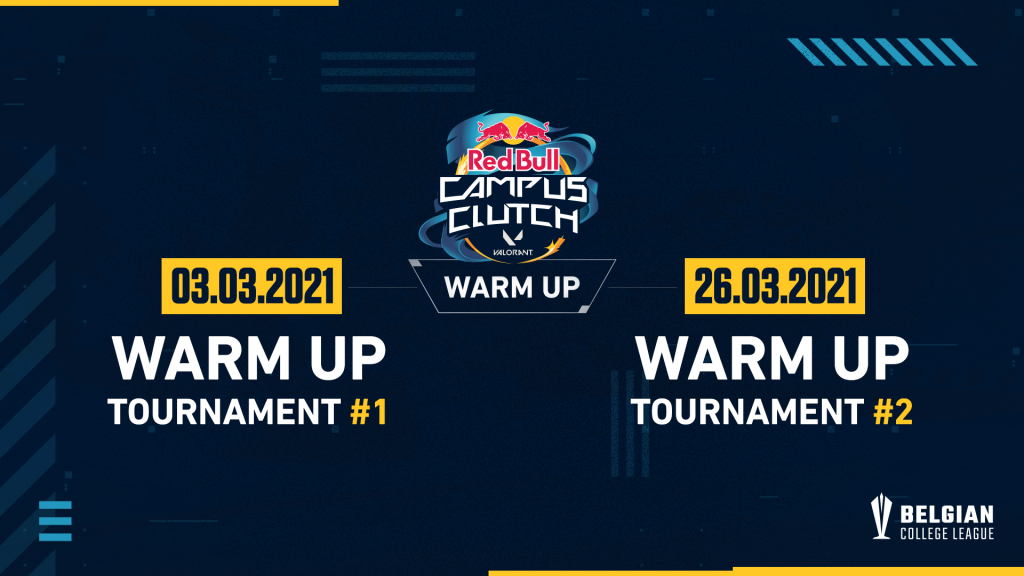 Prize pool: The winning team of each warm-up will receive a Red Bull package for the entire team.
Rules: You can find all rules under the rules tab on the tournament pages.
Be sure to also join our Discord channel, so we can make the tournament run smoothly. Maybe you will meet some new friends as well.
Good luck to all and we hope to see you at our warm-ups!