Meet the teams: Erasmus Esports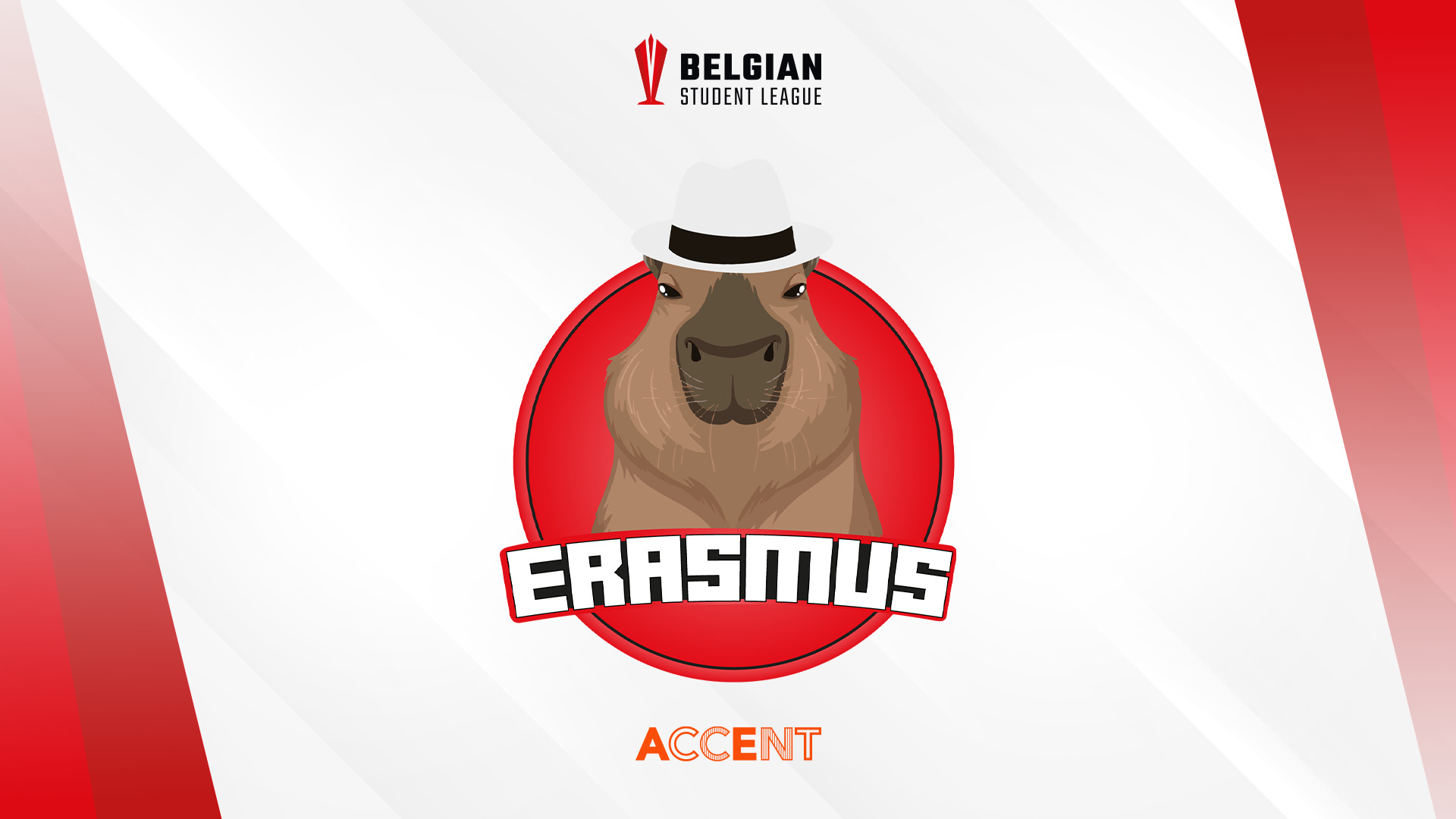 Today you get to meet the Capibaras from Erasmus Esports. Yes, there is another Esports Community in the Belgian Student League. But they are certainly no rookies, because in season two of the BSL they finished third in Rocket League.
Erasmus Esports is representing Erasmushogeschool Brussel. It's a college of the Flemish Community residing in Brussels. With about 5,500 students, it is one of the largest Dutch speaking colleges in Brussels.
Founding of Erasmus Esports
The Discord of Erasmus Esports was created in Februari 2019. It was mainly used by students from a different campus to keep in contact with each other during Covid-19. A couple years later the Discord reached 300 students.
Axel "Wapitie" Overath heard about the Belgian Student League in July and from the moment he found out he wanted to participate. Axel is a competitive Rocket League player residing in de top 10 of Belgium in ranked play, trying to prove himself in the Belgian scene. That's why he really wanted to participate in the Belgian Student League. He started working on setting up an esports community for the Erasmushogeschool Brussels in early September 2022.
The new first year student Axel transformed the inactive Discord to an esports community for the students of Erasmushogeschool Brussel. Currently the Discord has over 700 members that are participating in all kinds of games. Most of them just play for fun, because that's what gaming is really about.
Erasmus Esports is creating opportunities for everyone in their community, to participate in as much tournaments from the Belgian Student League as possible. Alex continues to work hard to improve/expand both the community and esports.
Core values of EhB
Erasmus Esports is known for their persuasive attitude. They never give up and that's what makes them special. This is one of the capabilities you need as a pro player: you need that drive for success.
As they are focusing on esports, their main goal will always be to have fun. "Even if we know that there are better teams participating, we will not be scared of that and still perform to our fullest.
Friendship is very important for EhB, that's why next to participating in the Belgian Student League our main goal is to build memorable experiences and create new friendships."
In preparation for Season 5 of The Belgian Student League, Erasmus has done everything to make the best team for each game possible. This is not an easy task as the school community has over 700 members. Since this is the first time that they participate in the Belgian Student League they mainly created a team based on the ranks of the game. Ranks are a good indicator of what someone can accomplish on their own, but often teamwork is very important. Hopefully they've worked hard on their chemistry in the short time they've been playing together.
RL
Their Rocket League roster is the only team with a player with some tournament experience. Previous experience is definitely not a must, but it is always better to have at least one player who knows what's up. He can lead the team and hold them together in difficult situations.
Wapitie has reached the rank of Supersonic Legend several times and has experience in multiple tournaments such as Rocket Benelux and Nicecactus weekly Elite, and is also a player for the team In Before. He is more than capable of being the team captain of EhB Esports. With his experience he knows what needs to be done if you want to make your team successful. Let's see if he can make it happen in time for the Belgian Student League Season 5.
The other two members are stepping into the esports scene for the first time. However, they are no rookies when it comes to Rocket League. Exzer has reached Grand Champion 3 several times and Luluwaza is Champion 2. Both players were chosen by Wapitie, so they are definitely not to be underestimated.
FIFA
This year is the first time that the Belgian Student League will host the FIFA league on Playstation 5. We felt like it was finally time to transition to the new gen console. Erasmus Esports have been looking for a FIFA player but sadly unsuccessful. There were a couple of people interested in competing but no one had a PlayStation 5.

LoL
The League of Legends roster is ready to compete in their first Season of The Belgian Student League. This will be a first time for every player on this roster, hopefully they can perform under pressure.
This is the League of Legends team of Erasmus Esports:
Dmitr – Diamond 4 Top
CrayonBlue – Gold 1 Jungle
AirSplash – Gold 4 mid
KutterKaK – Gold 3 Bottom 
UTK Kai – Platinum 4 Support
The ranks do have some differences, but that doesn't always mean something. Hopefully they will complement each other's weaknesses and thus only get stronger as the season progresses.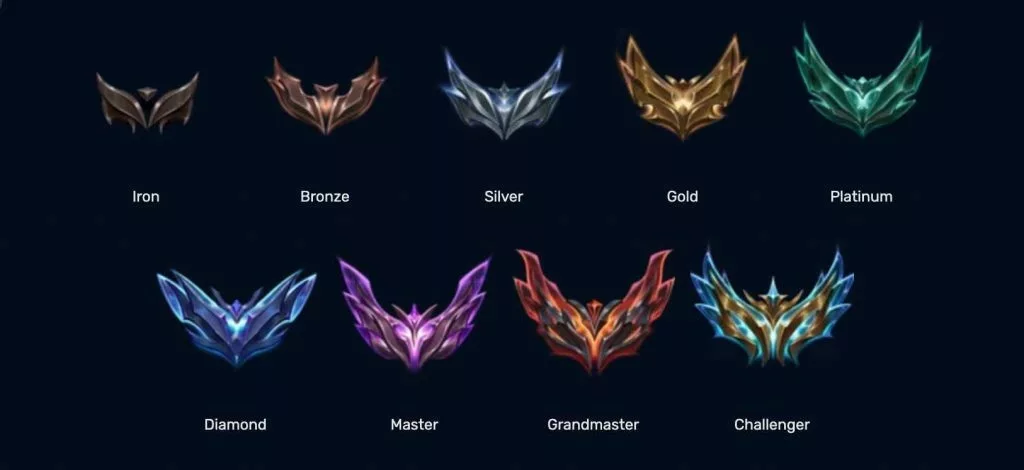 Future of Erasmus Esports
For the future, their aim is to make the community more professional and they will try to achieve this by cooperating with the school itself. To increase their popularity at the school, they want to organize several Lan Parties with a small prize pool for the students of Erasmushogeschool Brussels.
Talking about the Belgian Student League and the European college scene, they will mainly focus on the BSL trying to reach playoffs for RL and League of Legends. As for the European scene, they feel they are not yet ready to compete with the top of Europe.
They currently have one achievement to their name and that is third place in Rocket League season 2 of the BSL. This was achieved by Exzer and his old teammates. They have already proven that they could compete with the best students from Belgium so hopefully they can do it again this season.
Student Events
Currently, they have not created Student Events yet but that is something they want to change towards the future. They dream of multiple student events for gamers from gamers, so Erasmus Esports continues to grow.
One of Wapitie's favorite events organized by Erasmushogeschool Brussels is EhackB. It is a LAN Party for all types of gamers. He thinks it is the perfect opportunity to combine with the Belgian Student League. Maybe that would be a good event for our first collaboration!