Join our first Tournament Series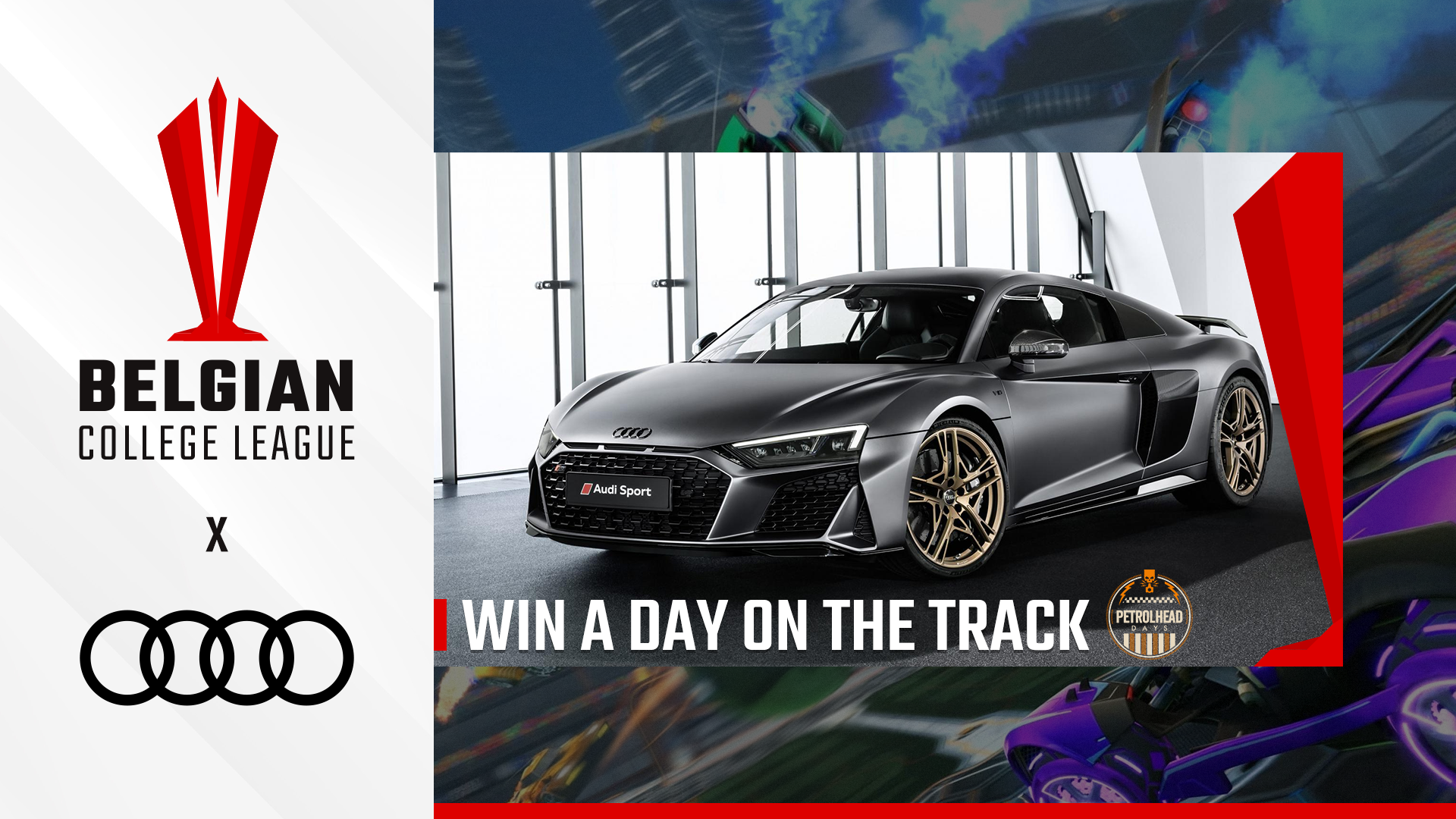 Take part in the Audi R8 Challenge and win a day at the track.
As promised the Belgian College League will be more than just the college league. We are also organising a number of Tournament Series, together with our partners.
The first one of those Tournament Series will be the Audi R8 Challenge in Rocket League and Audi has an amazing prize for the winning team. They will get the chance to have a day on the track in an Audi R8!
When?
Qualifier 1: 20/10, sign up here
Qualifier 2: 22/10, sign up here
Finals: 28/10, only for the best four teams
Rules: teams are made up of three players. All players have to currently attend a Belgian college or university, with two players attending the same school. The third player can come from any Belgian university or college.