Burger King of Aim Series continues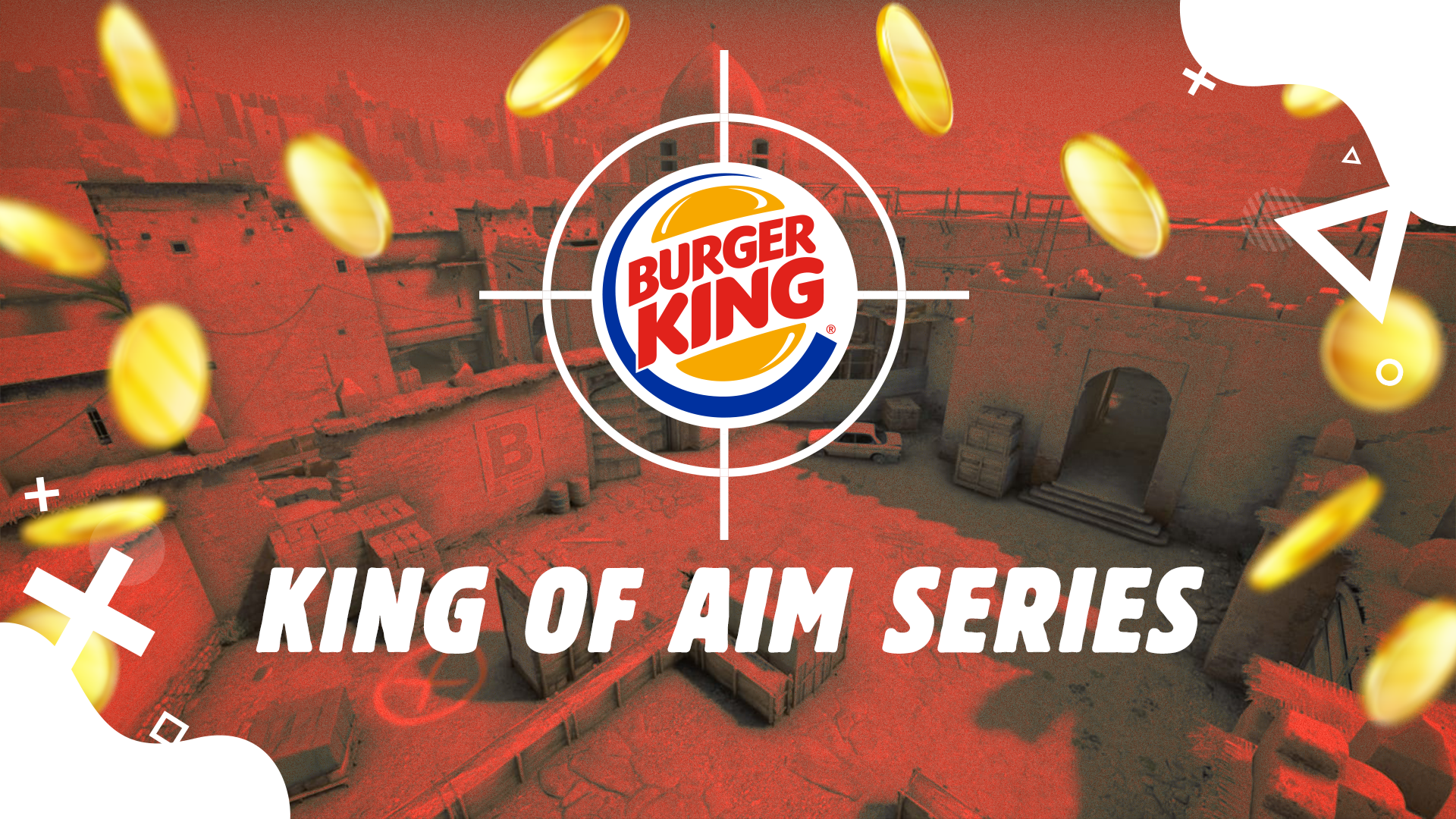 Prove you have the best aim in the game
After a succesful first edition we are expanding the Burger King of Aim into a full series! Our first edition will be seen as the first qualifier. The coming weeks we will hold three more qualifiers, to select the best aimers in CS:GO, who will face off in a Grand Final!
When?
Qualifier 1: FINISHED
Qualifier 2: 20/02, sign up here
Qualifier 3: 20/03, sign up here
Qualifier 4: 20/04, sign up here
Grand Finals: 11/05, only for the winners of the four qualifiers.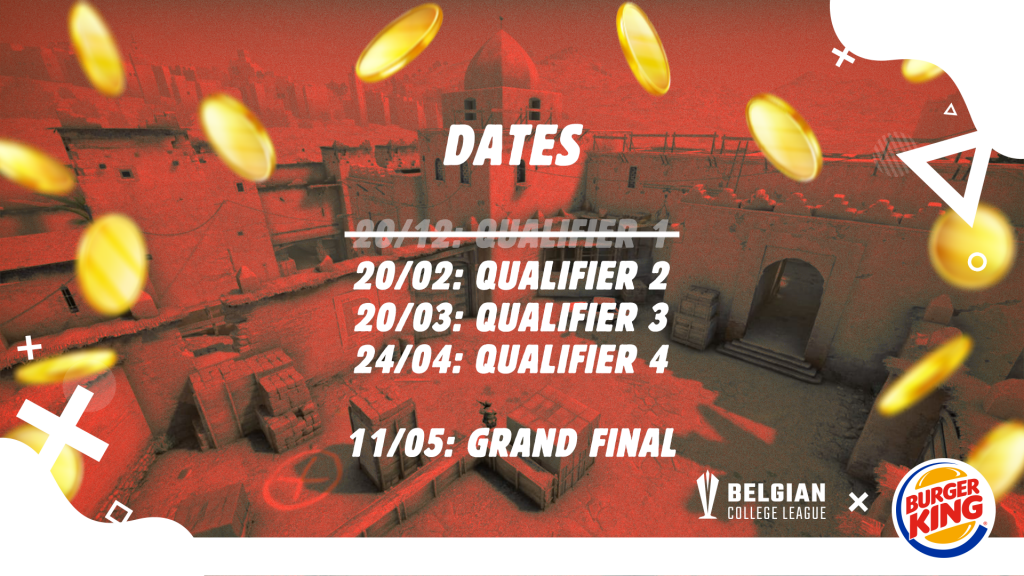 Prize pool: Each qualifier Burger King is giving away 6,000 BK Coins, which you can exchange for some yummy food!
First place: 3,000 BK coins
Second place: 2,000 BK Coins
Third place: 1,000 BK Coins
The winner of the Grand Finals will get an additional 6,000 BK Coins. Those are worth more than €100 at your local Burger King!
Every participant will also receive a complimentary 5 BK Coins for their account.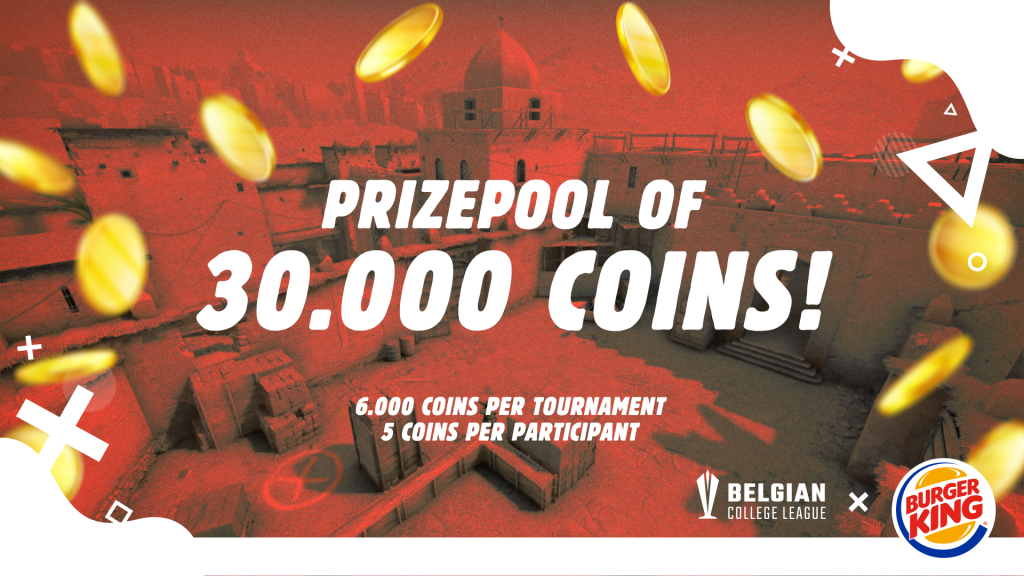 Rules: You can find all rules under the rules tab on the tournament pages. Most importantly, you need to have the specific Burger King 1v1 aim map downloaded to your game and of course you have to be a student at a Belgian college or university.
Be sure to also join our Discord channel, so we can make the tournament run smoothly. Maybe you will meet some new friends as well.
Good luck to all and we hope to see you at our qualifiers!