Belgian Student League brings + €15,000 as prize pool
Hello fellow gamers! Welcome to a new season of the Belgian Student League! This isn't our first rodeo, but you may be new here, so we decided to give you a little introduction to the place to be for gaming students. The Belgian Student League isn't just a few competitions. It is much more than that, but the main three pillars are the Belgian Student League, the Tournament Series and the Student Events.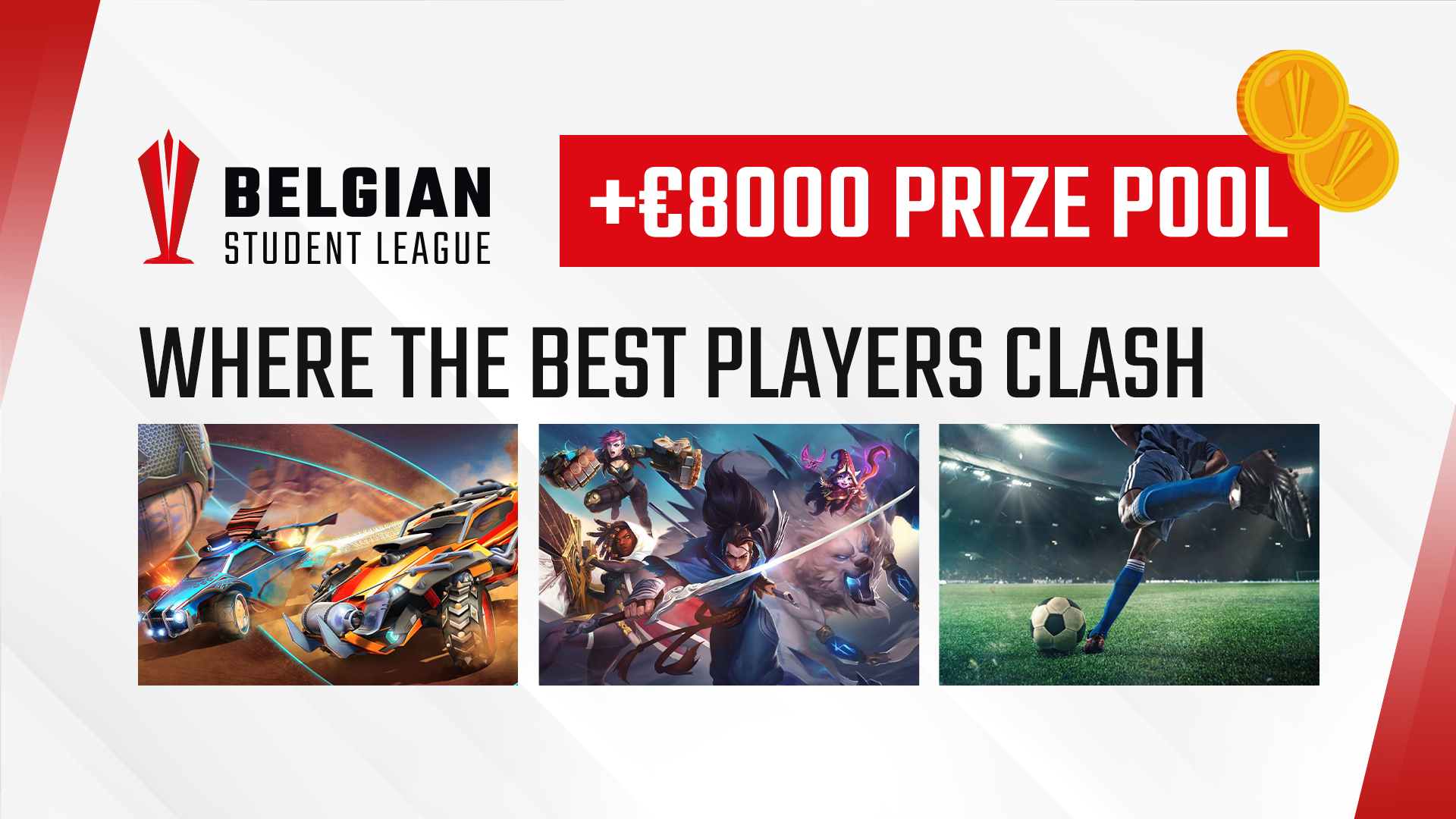 This is the big league, where the best gamers and teams compete against each other! It will all be about three games: FIFA, League of Legends and Rocket League. Of course they will all have their own prize pool. In FIFA we will be handing out €1,000, in Rocket League €2,000 and in League of Legends a whopping €5,000! That makes for a massive prize pool of €8,000!
To win part of that prize pool you will have to prove yourself worthy. The participating schools will compete from February until May. The finals will be played at the Kinepolis in Antwerp on May 8. Each victory in the Belgian Student League will also get you 100 College Coins to spend at our marketplace.
The Belgian Student League is also your first step to the international stage. Teams will be able to qualify for the UE Masters in League of Legends and the UNIRocketeers in Rocket League. Both are European championships, specifically for students, with a massive audience. If you want a career as a pro gamer, the Belgian Student League is your place to start.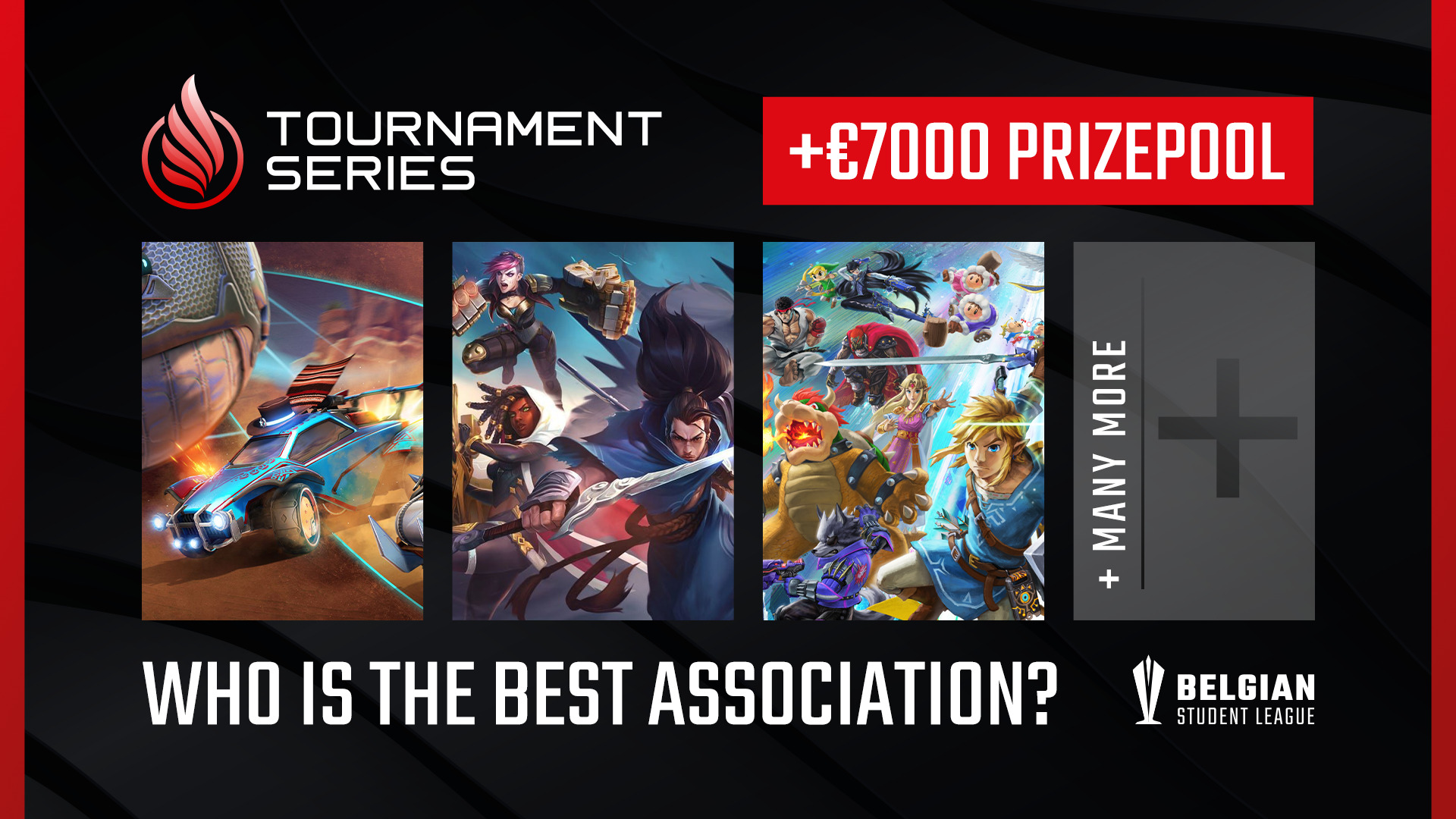 The Tournament Series is a series of tournaments (duh!) in association with our partners and in a number of different games. Everyone can take part, as long as you are a student. You don't have to be part of an official team and each tournament will have its own prize pool. There will also be one massive leaderboard, where players collect points for themselves and for their student association. If you can get a lot of students from your association to take part, you can gather a lot of points.
The total prize pool for the Tournament Series will be €7,000, divided in three ways. First we have the Fall Split, that runs until mid-December. The student association that is on top of the leaderboard then will get €2,000. Then we have the Spring Split, that runs until mid-May. Here one association can win €3,000. The remaining €2,000 will be divided over several tournaments during the season.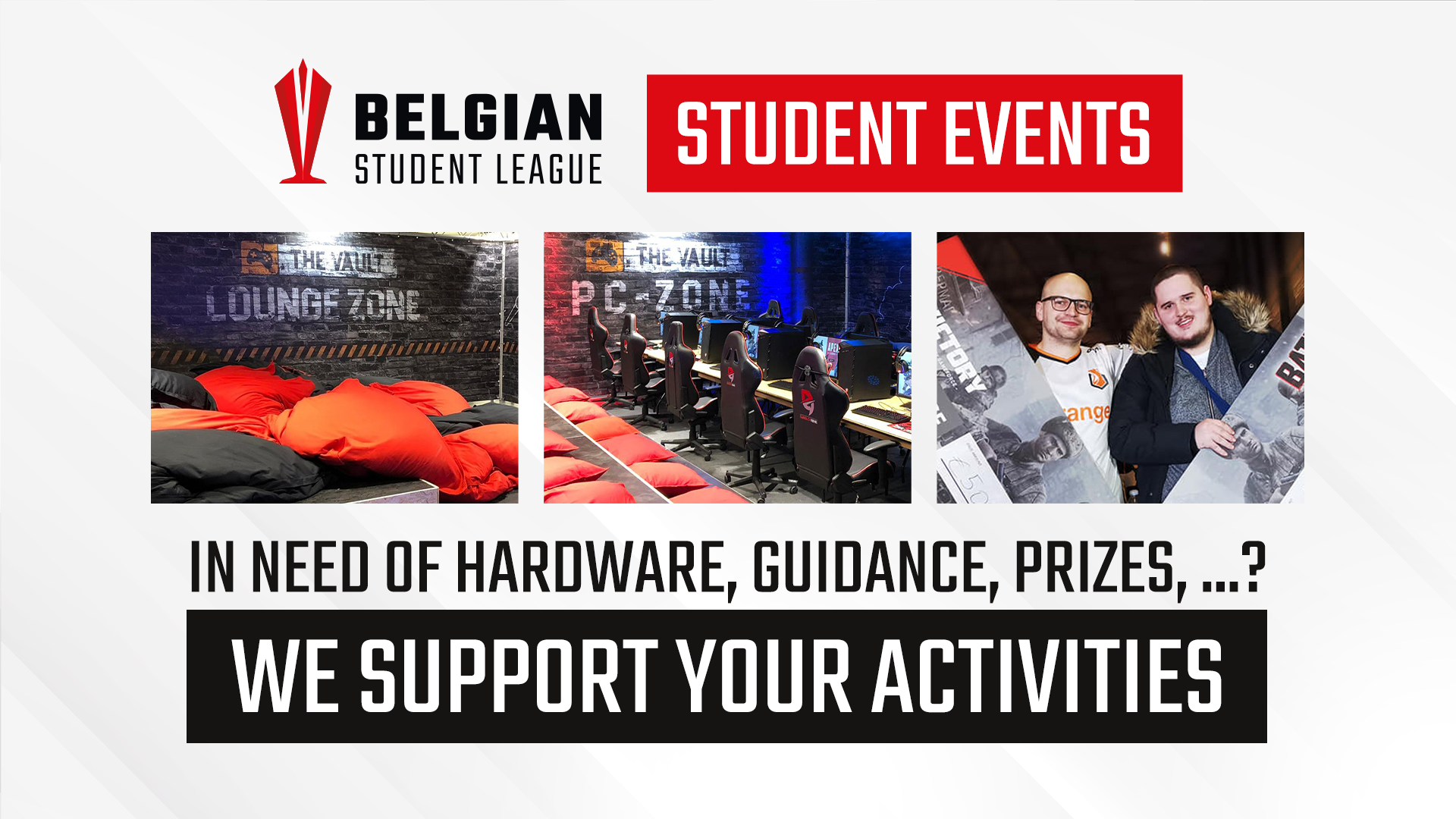 Maybe the most important part of the Belgian Student League are the Student Events. We want to create a platform for students where they can come to use with all their ideas, questions and problems. The people behind the BSL have a lot of experience in organising esports related events, some of them have more than 15,000 visitors. We want to use that experience to help you organise your own events.
Viewing parties, gaming tournaments, game nights, workshops and more. It is all possible. We will even help you with the promotion of your events. In short: you need it, we got it!
That is what the Belgian Student League is all about. If you need to know more, feel free to contact us at info@belgianstudentleague.be.
GLHF
The Belgian Student League Team